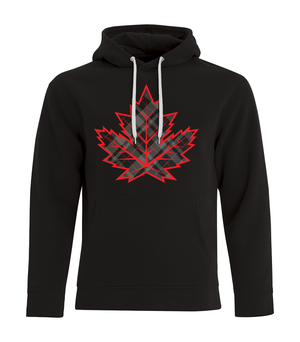 Premium Maple Leaf Hoodie
This fresh new take on an old classic features a maple leaf design made with real plaid material and red suede-like accent. 
Its soft midweight blend confers softness and warmth and the
intrinsic moisture wicking properties make it breathable and comfortable for any occasion.
70% bamboo and 30% organic cotton.
Doubly Ply Hood. White Knitted Drawstring.
Unisex fit. Women may prefer to order one
size smaller.
Made in Canada